A sum of experience with no paradoxes.
Clogged not blocked. Like grain.
Material, not meshing or adhering.
​
The Impossibility of Language
of Construction
​
I'm Not Trying to Change Anything, I'm Just Changing
​
Public Works Gallery,

Chicago, IL
Saugatuck Center for the Arts, Saugatuck, MI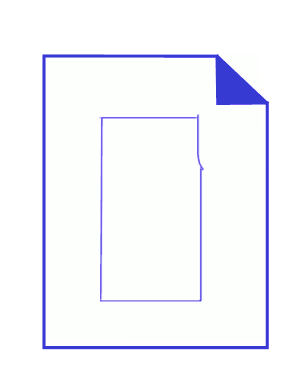 SONNENZIMMER

is the collaborative studio practice of artists Nick Butcher and Nadine Nakanishi. Since 2006, we've focused on the intersection of graphic art and experimentation. We use the printshop as a physical and conceptual vehicle to challenge the preconceived notions of the graphic arts. Through image-making, type design, writing, printing, publishing, exhibitions, and performance, our aim is to triangulate a deeper understanding of graphic expression at large.

As image generation enters the
next

generation through innovations in technology, what roll will human-authored image play in this new melting landscape?

Artificial Intelligence can fill the gap between every available image, materializing any axis in between locations and creating a stream of accessible impressions in its wake.

As the space between images is filled with gradients of desire, what role do new, non-prompted images, play in the greater trajectory of our graphic flow?

UHU MAU is the exploration of these caverns of GRAPHIC MAGMA.




Nick Butcher


b. 1980 Dyersburg, TN

As an artist, I'm interested in navigating chance as a productive means of expression and discovery. My work often involves establishing rigid parameters with the hopes of squeezing out new information, unforeseen connections, and ideas from my otherwise logical and linear thought processes. Aside from Sonnenzimmer, I'm an active musician, with an affinity for experimental music. For many years, I could be found performing around Chicago, but more recently I have devoted time to releasing music (of my own and others) through a small label I manage called Destiny Trax.



Nadine Nakanishi




b. 1976 Santa Monica, CA (Swiss/Japanese/American)



I was born in California, though the sun-drenched weather was short lived. My family moved to Schaffhausen, a small town North of Zürich, bordering the Rhine river, where I spent my childhood listening to the emo sounds of the Midwest while skateboarding and snowboarding. I studied briefly Asian studies at the University of Zürich but soon realized that I wanted to major in the arts. A graphic design apprenticeship followed culminating with a degree in typography from the Berufsschule Zürich. In 2003, an internship at Punk Planet Magazine brought me to Chicago. The experience of meeting the working artists of Chicago gave me the courage to stay and pursue art. Highlights of my path have been experiencing how artist's relationships are generative conversations, radical connections in time, singular and concentrated, and dynamics that have no

boundaries

.
Nick and Nadine, mixing colors in the studio.
—
[ ID: A fish-eye aerial perspective of Sonnenzimmer's studio, in view, is a screen printing hand-press on which a small screen is set up, to the side is an automatic screen printing press. On the walls are squeegees and flood bars, and a poster. A bald man in paint-covered overalls has his back to the camera and is holding a paint container. A woman, with dark hair in a ponytail, wearing a bright baseball cap, is looking down, face not visible. She is dipping a paintbrush into a container. Both are surrounding a rolling cart filled with various paint colors. ]
​